The FinCEN Files, an investigation of historic scale from BuzzFeed News and the International Consortium of Investigative Journalists (ICIJ), exposes a global network of financial corruption and those who are profiting from it.
Spanning more than 100 newsrooms and 400 reporters around the world, the landmark investigation reveals how the giants of Western banking move trillions of dollars of suspicious transactions around the world, enriching themselves and their shareholders while the government fails to stop it. Based on thousands of pages of government documents shared with the coalition by BuzzFeed News, the investigation reveals how the world's biggest banks have facilitated the work of notorious terrorists, drug cartels, and despots.
In this session, moderated by Azeen Ghorayshi, a selection of BuzzFeed News' and ICIJ's award-winning reporters and editors will take listeners behind-the-scenes of the seismic investigation. They'll discuss how this remarkable collaboration came to be and how they pulled it off with reporters around the world.
Speakers
Moderator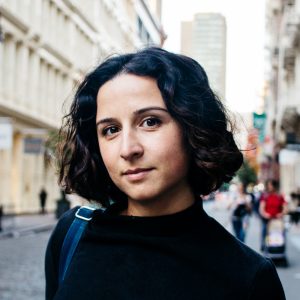 Azeen Ghorayshi
Science Editor, BuzzFeed News
@azeen • Visit Website